LATEST NEWS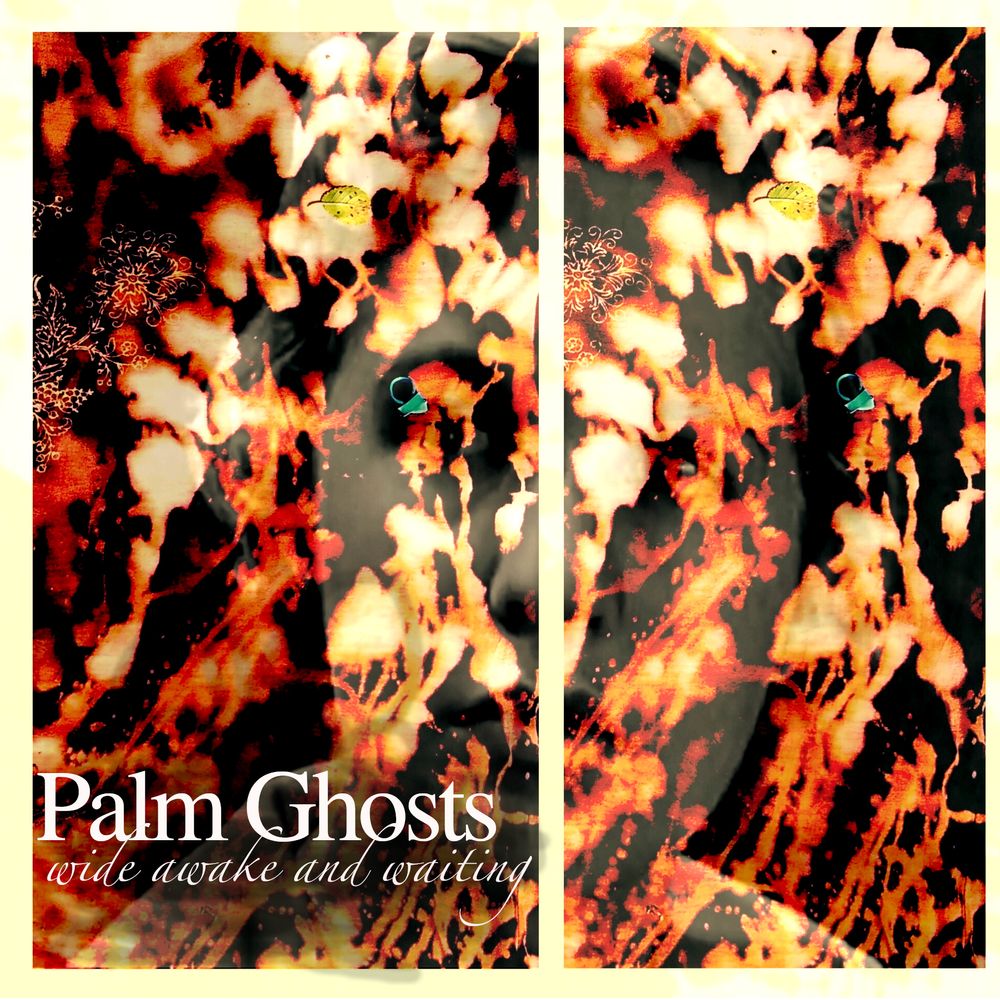 "Wide awake and waiting" EP out February 7th
Our new EP, Wide Awake and Waiting has been out for a week now. Here's what people are saying:
"Some bands have attempted to outdo The National in making brooding, cinematic indie rock, but not many have succeeded. For that matter, very few bands have been able to replicate the Brooklyn-based indie superstars' dynamic craft. Then out of nowhere – seriously this caught us by surprise – a little band that once called the City of Brotherly Love home arrived like an unexpected thunderstorm. The band is Palm Ghosts, who electrified our ears with their single, "Sparks Kiss The Water".
A shimmering guitar rivets in the background while a captivating rhythm section beats alongside. The ensuing, widescreen soundscape is bold, intoxicating, and at times awe-inspiring, much like The National's most anthemic songs." - The Revue
"Nashville-based Palm Ghosts are a dreampop / post-punk band that creates achingly beautiful, fragile, and majestic music. An intoxicating mix of shoegaze and dreampop, the song is driven along by the duality of ethereal vocals and the stirring, yet icy guitar melody. A brooding bassline allied with a metronome-like percussion adds to that seesaw sense of engaging with and then eschewing the emotion expressed in the lyrics. Taking from the 80s but not in debt to it, Lorelei is a sweet, spiky little number." -Analogue Trash
"It is so good to see this Nashville based four-piece back after last blessing us with their brilliant Architecture full length in 2017.
Lorelei is the 2nd flyer single that they have released from their forthcoming Wide Awake and Waiting EP (they also released the equally superlative title track a few weeks back) and it is more of their inimitable 80s style dream-pop that mixes the avaricious swirl of The Cocteau Twins atmospherics to everything that is between fraction of The Cure and the grandiose of Echo and the Bunnymen.
Of course the track would have less appeal if it was merely an 80s pastiche. However, this is totally avoided by adding the modernity of The BV's style jangle-gaze inflections and the slight sense of saccharine, that so much contemporary dream-pop has tended to concentrate upon in the 2010's. -Janglepop Hub
"If you're familiar with the band you'll recognize their distinctive sound immediately. Sparkling and canorous guitar lines shining from start to finish, bouncy bass à la Peter Hook (Joy Division/NewOrder), luminous synths, reflective vocals, and a polyphonic chorus that sticks directly. It feels like spring is already in the air." -Turn Up The Volume
"2018's Architecture found Lekkas further influenced by the sounds of the 80s — in particular, Cocteau Twins, Peter Gabriel, Dead Can Dance, New Order and The Cure among others — although the album's first single "Turn the Knife" to my ears, managed to bring New Order and Echo and the Bunnymen to mind but with male/female harmonies.
Palm Ghosts' latest single "Wide Awake and Waiting" continues a run of material that's deeply inspired by and indebted to 80s post-punk: this time, the new single brings Joy Division and New Order's "Ceremony" to mind. And at its core, the song is centered around a similar aching longing, shimmering synth arpeggios and an angular and propulsive bass line." -Joy of Violent Movement
" In recent years pop has become a clinical, cold and bombastic genre, all about the fast buck and the throwaway song, made cheap and piled high. It is time that pop offered something more, perhaps a more considered, more chilled, smoothed out and drifting sound. Something which appeals to the discerning tastes and the chart viewing pop-picker. And when people realise just what a fantastic alternative to the music industry templates and production line TV show marionettes such dreamscapers and semi-lucid pop fashioners are, Palm Ghosts could find themselves on the front line of a whole new pop war. Lock and load, we're going in…." - Dancing About Architecture
"The connection though between listener and artist in the six songs that make up this new E.P. is one of insistent electricity, a bound discovery aching to be explored" -Liverpool Sound and Vision