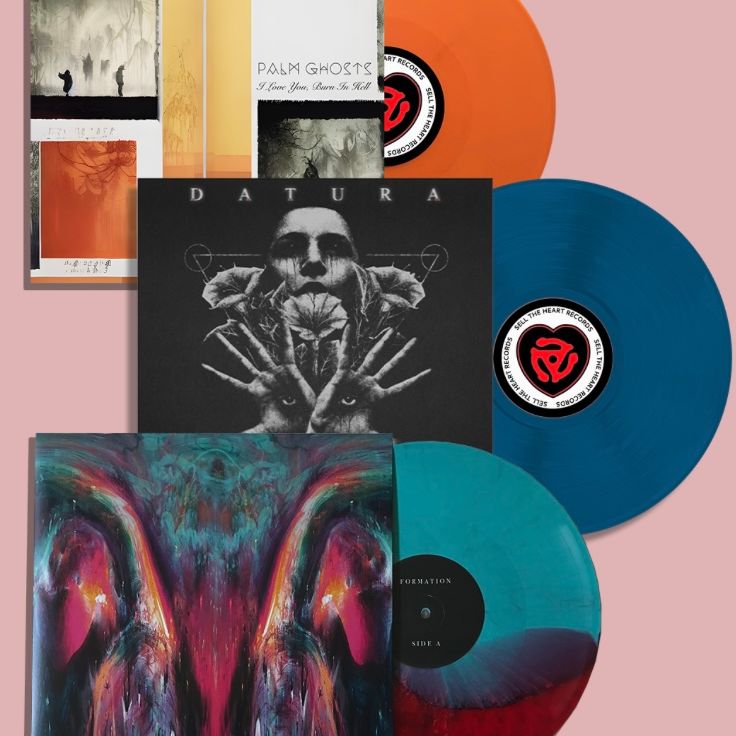 SELL THE HEART BUNDLES
Check out this cool record club and vinyl bundle
One of the labels that helped put out the latest Palm Ghosts record is Sell The Heart Records in Berkeley CA. They have a really cool record club with multiple options.
The first is the full year for $210, gets you 12 albums and a slip mat. Four albums shipped at a time, with first four coming immediately.
The second is half a year (first 6 albums) and a slip mat for $110. All six albums for this are ready to go and will be shipped out immediately
Both include shipping.
If that is a bit too steep for your budget, they've also got a Bandcamp subscription option, starting as low as $5 a month and you get every album they have released digitally.
A pretty amazing deal to support a very cool label and some great independent bands. You'd be making a big difference by joining.
Right now, for a limited time, they are having a clearance sale.
There's a 5-for-$50 option where you can pick the five albums you want or a 5-for -$40 deal where you'll get five randomly selected albums.
We're part of a really cool bundle with the bands Datura and Unconditional Arms:
https://selltheheartrecords.bigcartel.com/.../palm-ghosts...
Please support independent labels and bands so they don't disappear.
Thanks so much!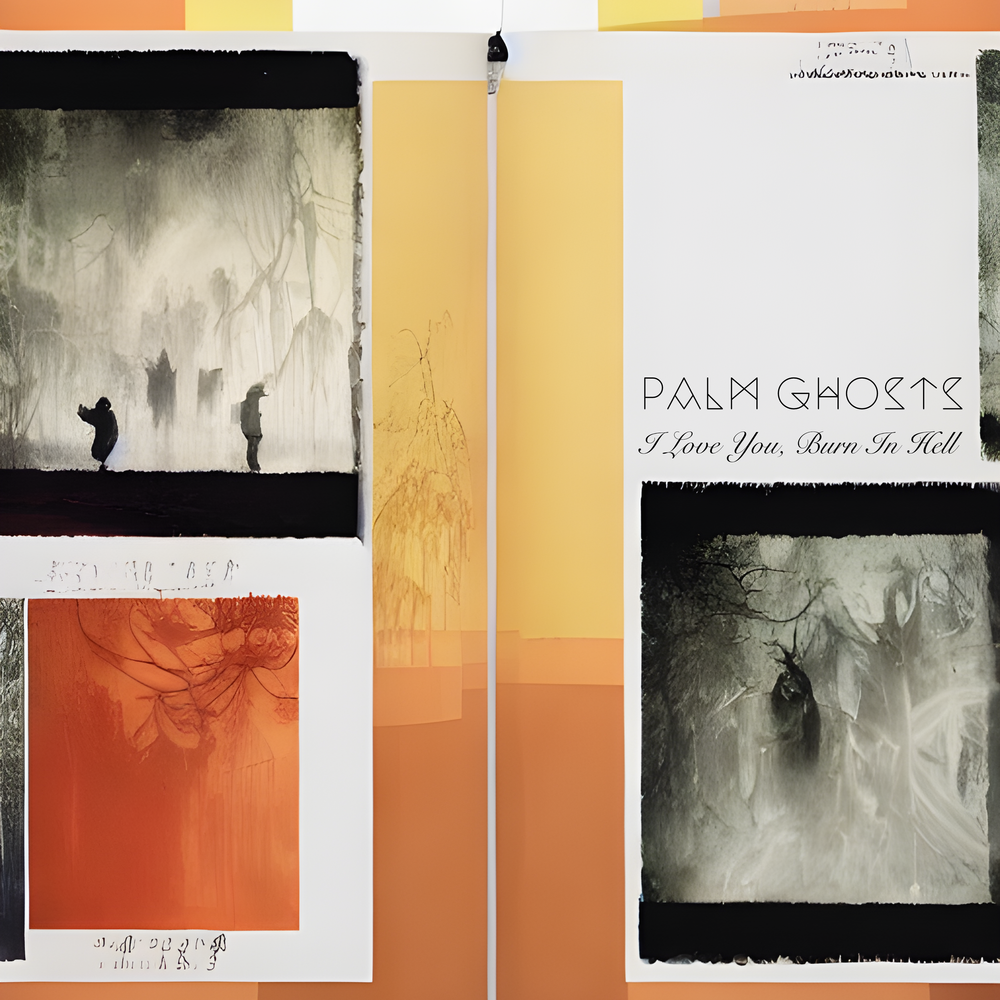 I Love You Burn in Hell is Out!
Pick Up your copy on bandcamp or email us directly here!
Our new record, I Love You, Burn In Hell, is out on vinyl, cassette and CD. Thank you to Sweet Cheetah, Poptek, Sell The Heart and Engineer Records in the UK for your support and love for the music.
Here are some reviews and kind words that have come in this past week:
"Palm Ghosts 'I Love You, Burn In Hell' finds the group at its peak."
That's Good Enough For Me talk about the new Palm Ghosts album, 'I Love You, Burn In Hell', saying, "When multiple labels strive to get music to your ears, you know there's something there."
"Nashville's Palm Ghosts have their second studio release of the year with their new LP I Love You, Burn in Hell. It follows their Feb 2023 Cold Spells EP, along with the July remix/collaboration album Deconstructed."
"Palm Ghosts will also be out and about on a sporadic basis over the next month playing gigs in support of the album. Find those dates and links below the stream." https://thatsgoodenoughforme.com/lp-palm-ghosts-i-love.../
Big thanks to Dr J, WUDR and Your Tuesday Afternoon Alternative for the great write-up and for making Palm Ghosts 'She Came Playfully' the video of the day.
https://yourtuesdayafternoonalternative.com/.../video-of.../
and to Chosen Tracks for adding Palm Ghosts to their rock playlist of the year: https://www.chosentracks.com/ygim-rock
And finally, thanks to Ghettoblaster Magazine for the lovely release day review of 'I Love You, Burn In Hell'.
https://ghettoblastermagazine.com/.../new-music-friday.../
Sincerest thanks to anyone who has come out to our shows and purchased or supported this album in any way.
We have 2 more shows at the 5 spot for our record release residency, this Wednesday and next (Nov 22 and 29), from 6-8pm.